Bulk SMS Text Messaging: How to Boost Sales this Christmas

As another Christmas frenzy continues you might be thinking of innovative ways to make the most out of shoppers spending their hard earned money on gifts for their loved ones. 2013 was the year of 'mobile', but maybe you didn't hear about it? It's never too late. Your customers have access to their mobile phones 24/7; they're almost never more than an arm's reach away and 90% of text messages are read within three minutes. Sending bulk SMS text messages to your customers this Christmas might just help sales. The holiday season is an ideal time for you to kick into gear and step up your marketing campaigns. Christmas sales are about more than just having a great ad. Getting your brand into the minds of your customers is crucial for driving sales in the coming weeks. However, this doesn't necessarily mean spending on consecutive full-page adverts in national newspapers or billboards. In fact, this is a common mistake most businesses make. Instead of spending big in an attempt to outdo your competitor's `over-the-top' marketing campaigns, there are simpler marketing strategies with a higher ROI that you could use instead. In 2021 and going into 2022, you will need to take a more integrated approach to drive sales.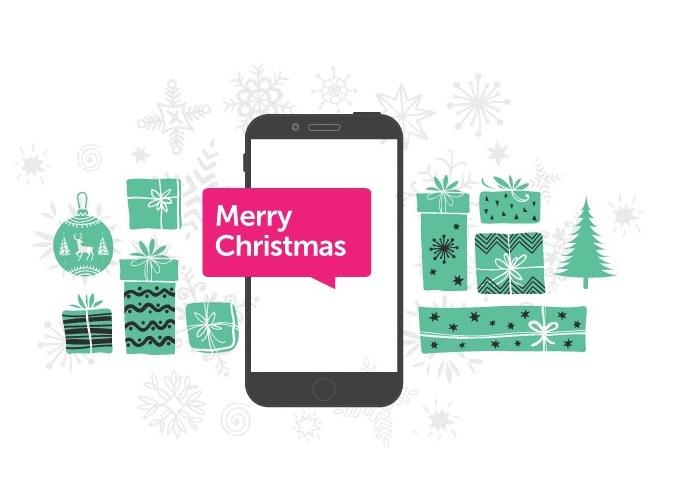 While email marketing can be a great tool for businesses, today's companies can't stop there. In short, SMS tends to be a more versatile communication tool than email. SMS marketing gives you the lightning-fast ability to reach each customer instantly, alerting them of your Christmas special offers and promotions which will drive large groups of traffic, within minutes, to perform an action, whether that action is making a reservation or visiting your website. Whatever the message, there's no chance of an SMS sitting unopened in an inbox for very long! How many text messages do you receive that you don't read? Using SMS Marketing you can show your customers you care — building a loyal following that leads to a profitable and sustainable business. You can also engage with your customers by asking for feedback. Not only will this enhance their experience of your product/service, but it may also provide a valuable insight on how to develop and improve your services! Text messages sustain a strong 98 per cent open rate, with the majority of those read within five seconds of being received, so they certainly stand up as a reliable and instant way of reaching customers. Embrace mobile marketing before 2013 is over and boost your sales this Christmas with bulk SMS text messaging from Sendmode.com.
Follow us on Facebook and Instagram @usmsgh. For more video guides on using our platform, kindly visit our YouTube Page: Urhitech Enterprise.