SMS History- A Journey down memory lane

From the start...
Going way back, the earliest form of two-way communication can be traced to smoke signals in 200 B.C., which were used by soldiers along the Great Wall of China to alert one another of attacks. And of course, animals like homing pigeons and horses have been used all throughout history to deliver messages and mail between two points. But the real advancements in how we communicate with one another took off when technology began taking over, making way for the beloved text message. So when did text messaging start? And how has text messaging changed?
When was text messaging invented
1984 – Text messaging was first conceived by Friedhelm Hillebrand and Bernard Ghillebaert. The first SMS messages were limited to 160 seven-bit characters so they could fit onto existing signalling formats. A fun fact about the history of texting – Hillebrand argued that while 160 characters doesn't sound like a lot, it's actually more than enough characters to convey most messages. To reach this conclusion, he sat at a typewriter and typed out random sentences, counting every letter, number, punctuation, and space. Almost every time his random musings fell within the 160 character limit. The first text message was sent years later on December 3rd, 1992 from Neil Papworth, a former developer at Sema Group Telecoms. Mobile phones didn't have keyboards at the time, so Papworth had to type the message on a PC. Papworth's text — "Merry Christmas" — was successfully sent to Richard Jarvis at Vodafone. 1993 – A year later, Brennan Hayden, an engineer for Irish wireless company Aldiscon, sent the first commercial text message. It said "burp," which had nothing to do with gastroenterology, but instead signified the "birth" of a new form of communication in the history of texting.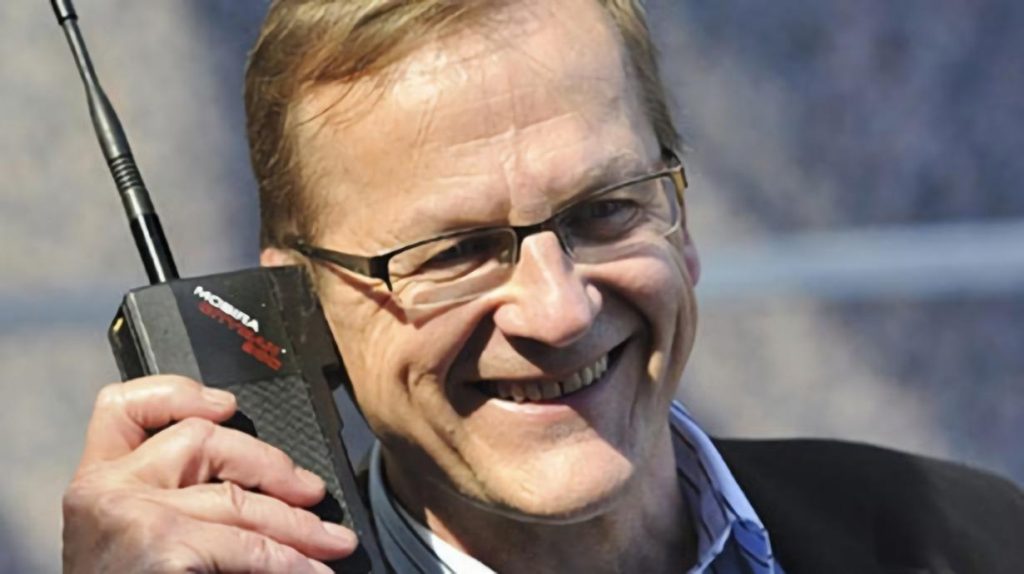 When did text messaging start?
Most early GSM mobile phone handsets did not support the ability to send text messages. The first SMS gateways for cellphones were network notifications, usually to inform of voice mail messages and billing alerts. Nokia was the first handset manufacturer whose total GSM phone line in 1993 supported user-sending of SMS text messages. In 1997, it became the first manufacturer to produce a mobile phone with a full keyboard: the Nokia 9000i Communicator. Like any new technology, initial growth for SMS was slow. The average American user sent 0.4 texts per month in 1995. Gradually, phones and networks adapted to better accommodate SMS. In 1999, texts could finally be exchanged between different networks, which increased its usefulness. By 2000, the average number of text messages sent in the U.S. increased to 35 a month per person.
Cell Phones Begin to Transform
1995 – Autocomplete was a key development in the history of texting as well — opening the door to faster texting. The first autocomplete technology was called "T9". This technology made it quite a bit easier to send text messages using a 10-digit keypad. 1997 – Nokia released the first cell phone featuring a QWERTY keyboard: the 9000i Communicator. NOKIA 9000i Communicator. The 9000i had what would be considered a large keyboard for a cell phone, but a small keyboard compared to today's tablets. Source: Wikipedia.
Text Messaging Goes Global
1999 – Another important milestone in the history of texting was the introduction of cross-network texts. Before 1999, you could only message people who shared the same service provider. 2000 – Texting becomes mainstream with message volumes reaching an average of 35 texts per person per month in the U.S. Texting was especially popular among college students prompting The Wall Street Journal to call texting "a new fever". 2002 – Text messaging becomes a global phenomenon reaching 250 billion messages sent worldwide in a single year.
Texting Evolves
2003 – SMS messaging found a new purpose when the TV show, American Idol pioneered "text to vote". Viewers could choose their favorite singer by texting their vote to a number displayed on-screen. Clay Aiken Waukegan in American Idol TV show. Text "1" to vote for Clay! Source: Wikiwand. 2006 – Twitter is born. The network's famous 140-character limit was inspired by Hillebrand, who invented SMS messaging in 1984 (see above). When you add the 20-character limit on Twitter usernames to the 140-character tweet limit, you get 160 characters, which was the original character limit for text messages. 2007 – Texting becomes the most popular mobile data service worldwide used by 2.4 billion out of 3.3 billion mobile phone users. The number of texts sent surpassed the number of calls made for the first time. Apple released the first iPhone the same year. 2008 – The United Way launched the first "text to donate" campaign, which was featured during Superbowl XLII. In the same year, Obama famously used a 'text to donate campaign' to help him win the election. He also used SMS software to send bulk text messages and grow his grassroots campaign.
Texting in the Modern Era
2010 – At this point in time, text messaging was a mainstream practice in many cultures. In fact, the verb "texting" was added to the dictionary in 2010 – no surprise given that the number of text messages sent worldwide reached 6.1 trillion that year (roughly 1,000 messages per person)! 2013 – Internet-based mobile messaging services like Facebook Messenger, WhatsApp, iMessage, and Viber caught up with SMS messaging in terms of overall popularity and message volume. 2019 – While mobile messaging apps continue to grow in popularity, they have not extinguished SMS messaging, which is still a growing market. For example, the market for enterprise SMS is increasing at 4% per year as companies continue to look to the medium as a new way to connect with customers. The future of SMS – Businesses will increasingly use SMS software to interact with customers. SMS messages are already used to ask for feedback, send parcel delivery notifications, carry out security authorizations, confirm appointments, and so much more. These business-to-consumer text messages are often called "SMS notifications", and are usually sent to announce special events or in response to transactions. Public institutions are also increasingly turning to SMS notifications as a way to send important public safety information or alerts. So here we have it, a journey down memory, the SMS history.
Interested in SMS Marketing?
Marketing via SMS has many advantages over mobile or email marketing. For one, SMS notifications have much higher open and response rates (8x higher than email). Also, customers don't have to install any new apps to receive SMS notifications — every smartphone is equipped to send and receive SMS messages right out of the box.