From prospecting to lead management and closing deals, your sales team can use SMS sales automation to help move customers through the sales pipeline. It works by programming text messages to be sent once specific sales steps, conditions or qualifications have been met on the sales journey. SMS shines in a wide range of sales activities, including: Sales prospecting (cold and warm) Follow-ups and reminders Relationship building Sales touchpoints Scheduling appointments, demos and consultations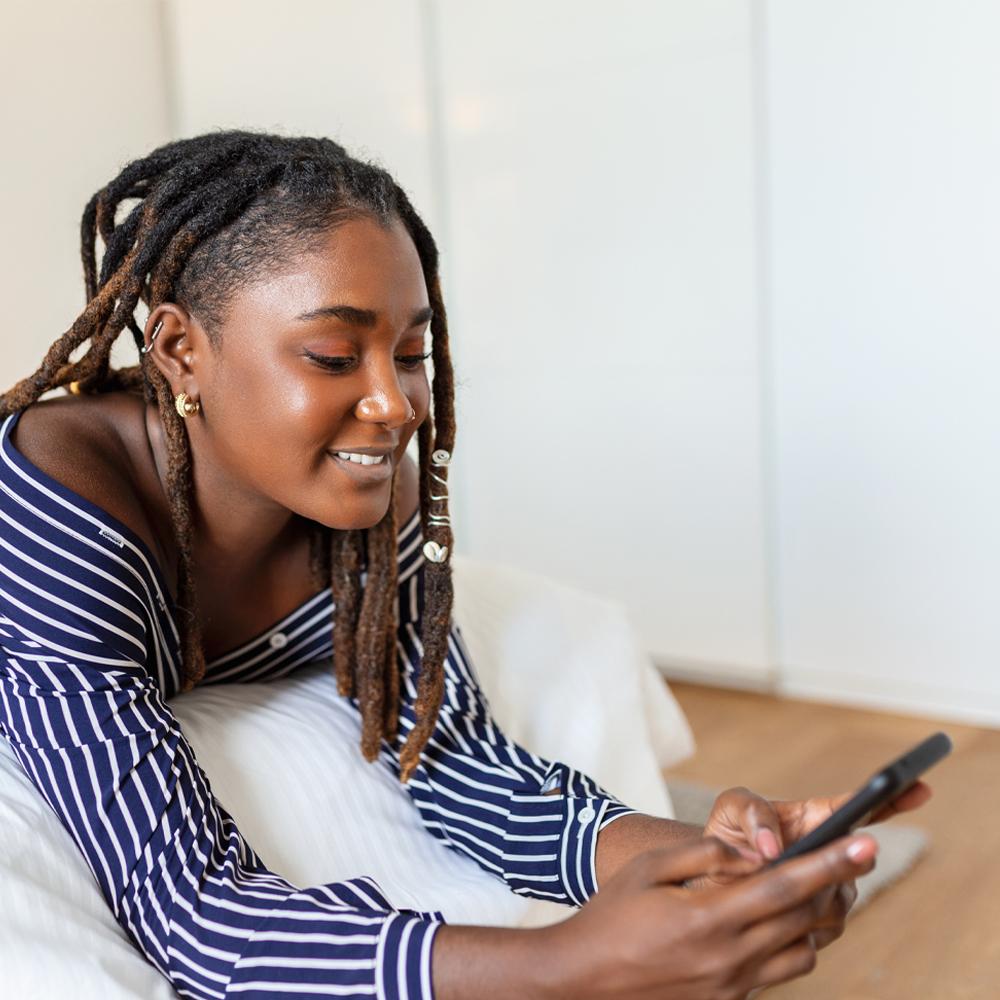 Your sales team reaps some big benefits
To the buyer or prospect, SMS sales automation looks and feels like a personalized, one-on-one conversation. To you, however, it's just one of potentially thousands of personalized messages you can send with the click of a single button. By adding automated text messaging to your sales process, you can: Drive maximum ROI. Instead of the time-consuming task of manually sending out individual messages, you can send potentially thousands of personalized messages at once to help maximize ROI.
You can add as many prospects as you like to your nurture journey. SMS sales automation programs grow with you. Get your sales messages across fast. Want to capture leads faster than your competitors, but in a less intrusive way? Instead of chasing them over the phone, send them a quick text message inviting them to get in touch when it suits. Build personalized relationships. Text messaging strikes that magic formula of feeling both personal and informal. It's perfect for building relationships and gaining the trust of prospective clients. SMS sales automation shines at every stage of sales You can use text messaging in all stages of the sales process. Map out your entire sales journey and consider which moments are ripe for a text message or two. Here's an example of an inbound B2B sales pipeline that could benefit from SMS sales automation In the awareness stage Using the example above, a customer downloads an eBook from your website. Instead of following up with email marketing (which, let's face it, has lower open rates than text messaging), use SMS sales automation instead. Give the customer a few days or a week to read the eBook, then send some helpful texts with additional links to content they might find interesting.
In the consideration stage
In this stage, your customer has requested a product demo and booked an appointment with one of your sales reps. Send an automated SMS sales automation reminder one day before the meeting – it's a helpful gesture and also reduces the likelihood of a no-show. In the decision stage The customer is so close to buying. They've got the contract, but they're stalling on signing. Send a quick text reminder, asking if there's anything you can help with. Or, to get the customer across the line, offer a discount on the original offer if they sign and send the contract back within the next 24 hours. Integrating with other platforms makes all the difference Already use other SMS sales automation tools and systems? Integrate text messaging into your preferred platform for maximum scalability and minimum effort.
For example, USMSGH integrates with some of the most popular sales automation tools in use today. It means you can easily add text messaging to your existing workflows and sales processes. You can even add SMS sales automation to your internal triggers to let sales leads know when a customer needs a follow-up. Here are three powerful integrations between USMSGH integrates and sales tools.