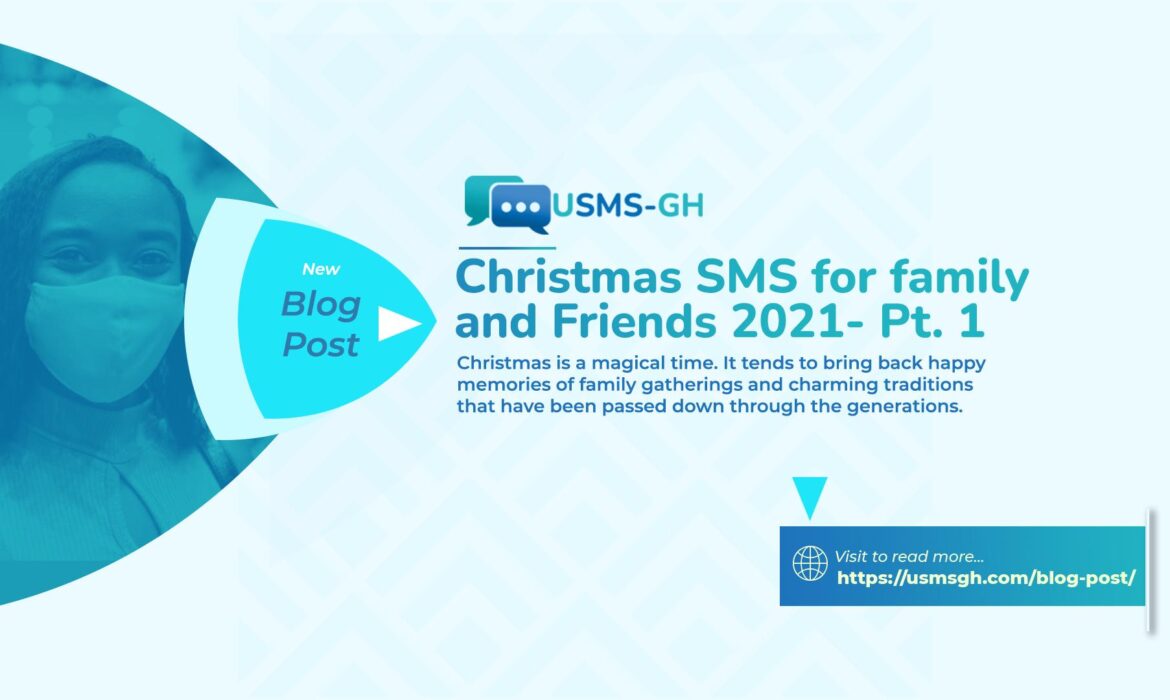 Christmas SMS for family and Friends 2021- Pt. 1
Christmas is a magical time. It tends to bring back happy memories of family gatherings and charming traditions that have been passed down through the generations. Christmas carols, gift exchanges, and family feasts are just some of the enduring traditions that make the season one of the world's favorite holidays. Christmas means something different to every person and family, but everyone appreciates a simple card or a message. Many families take a family picture to send with a card. Still, even if you don't do that, text messages or even emails wishing families a Merry Christmas will make them feel special. For your extended family that lives far away, this might be the only time of year that they get to see your family, so they appreciate receiving something from you. Christmas SMS for the holidays can be a refreshing change for the recipient that can increase their happiness if they might be feeling stressed out. Here are some wonderful Christmas messages that you can send this holiday:
Nothing is more magical than decorated trees, lights, presents, family, and friends to brighten up your life. Merry Christmas!
Give and receive love this holiday season, and you will surely have a joyous Xmas. Best wishes to your family this season and always. May Christmas spread cheer in your lives!
The best present one can hope for this year is to spend time together. I can't wait to celebrate the holidays with you.
May God's blessing shine down upon you and your family this holiday season. Sending love from our family to yours.
This is a joyous season to take a step back from our busy lives and enjoy time with our loved ones. Best wishes to you and yours.
Enjoy the magic this holiday season by listening to music and celebrating the occasion with the people that you care for most.
Blessed are those who choose to give and share this Christmas. You have been so generous to so many in Christmases past. May your generosity be returned ten-fold this Christmas and throughout the coming year.
Season's Greetings! Be sure to take some time out of your busy life to enjoy the magic of the holidays this season.
You gifted me with your friendship many years ago. This Christmas, I thank you for being my rock of strength in good times and in bad. You deserve all the goodness and goodwill that the Christmas season brings.
A friend like you is what makes Christmas special to me. Nothing makes me happier than sharing this season with you and I can't wait for Christmas to get here.
Register now to get started with awesome Christmas SMS.