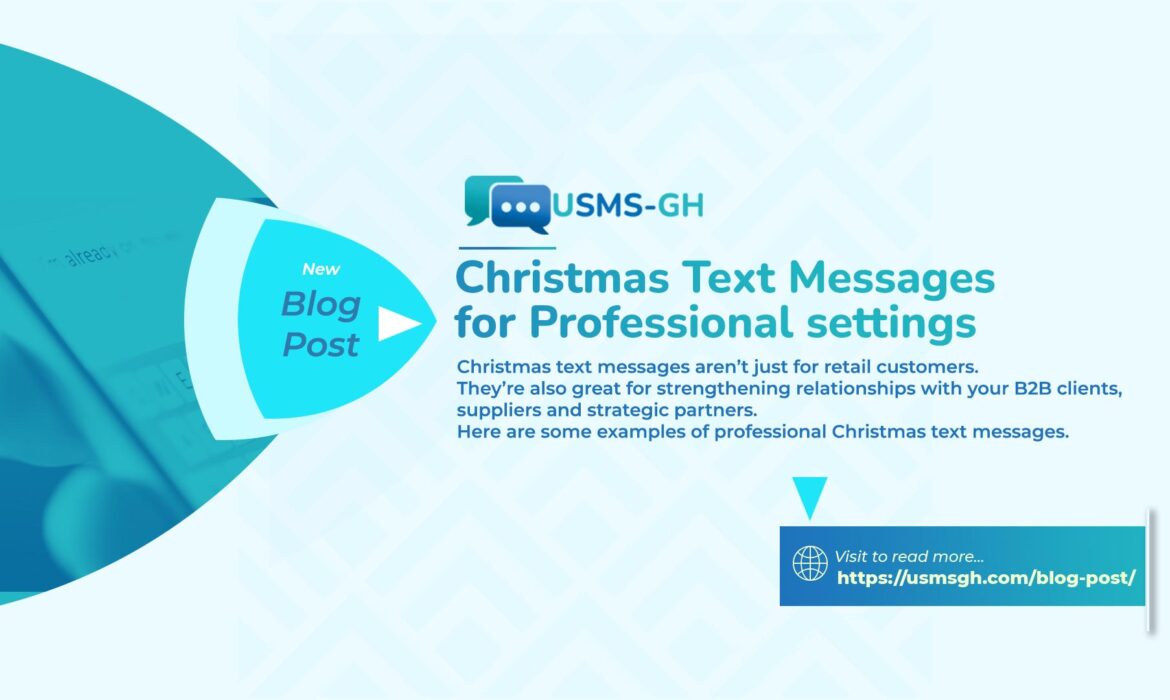 Professional Christmas Text Messages
Christmas text messages aren't just for retail customers. They're also great for strengthening relationships with your B2B clients, suppliers and strategic partners. Here are some examples of professional Christmas text messages.
Merry Christmas to you and yours! Because of you, every new year is better at [Company Name].
Your business this year means so much. We wish you a wonderful holiday season and look forward to working together in the new year.
May your Christmas season be filled with peace and joy! Thank you for your continued patronage.
Sending you wishes for a healthy, happy and prosperous holiday season. Merry Christmas from your friends at [Company Name]!
We enjoy working with you and wish you the very best during the holidays and beyond. All the best to you this Christmas season.
May your holiday be blessed with the love and warmth of family and friends. Thank you for your business. Have a wonderful Christmas!
Wishing you a peaceful Christmas and a prosperous New Year from all of us at [Company Name].
Season's Greetings! Wishing you a bright New Year from the jolly team at [Company Name].
May holiday cheer last throughout the year — Merry Christmas!
We're so thankful for your business! Wishing you peace and joy in the New Year.
Register now to get started with awesome Christmas text.