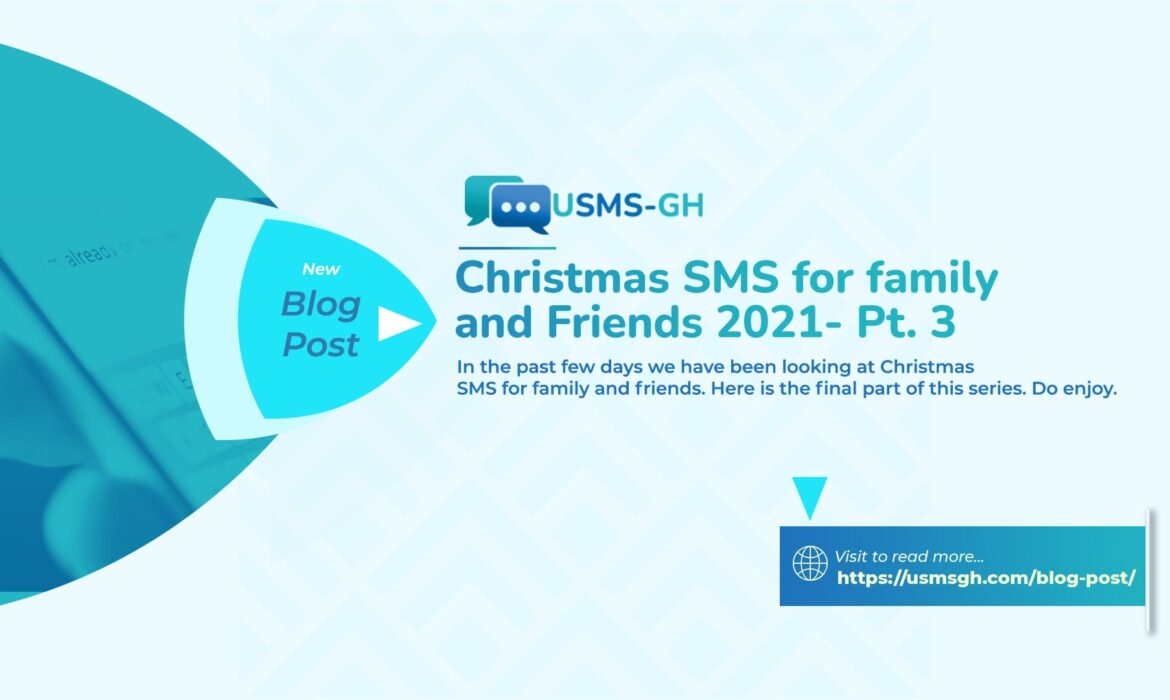 Christmas SMS for family and Friends 2021
In the past few days we have been looking at Christmas SMS for family and friends. Here is the final part of this series. Do enjoy.
Wishing you safe travels this holiday season and always from our family to yours. Have a merry Xmas and a happy New Year.
May your family be blessed with love from the ones that matter most this holiday season and throughout the coming year.
I am dreaming of white Christmas with every card I write. May your days be merry and bright and May all your Christmases be white.
I hope Santa is good to you this year because you only deserve the best. Merry Christmas from our family to yours.
May this joyous season bring laughter and joy to you and to the ones that matter most in your life.
We hope this season ends on a joyful note and continues into a safe and prosperous New Year for you and your family.
May your inner child come out this holiday season so you may truly enjoy and appreciate the small things in life that so often get overlooked.
There is no such thing as the bond between family members. And it only gets stronger each time we get to spend time together on such a fantastic occasion! Merry Christmas!
Christmas is the time to give gifts to your family and let them know how much you care about them, so that's what I'm doing.
Source: WishQuotes
Register now to get started with awesome Christmas SMS.
Follow us on Facebook and Instagram @usmsgh for more.