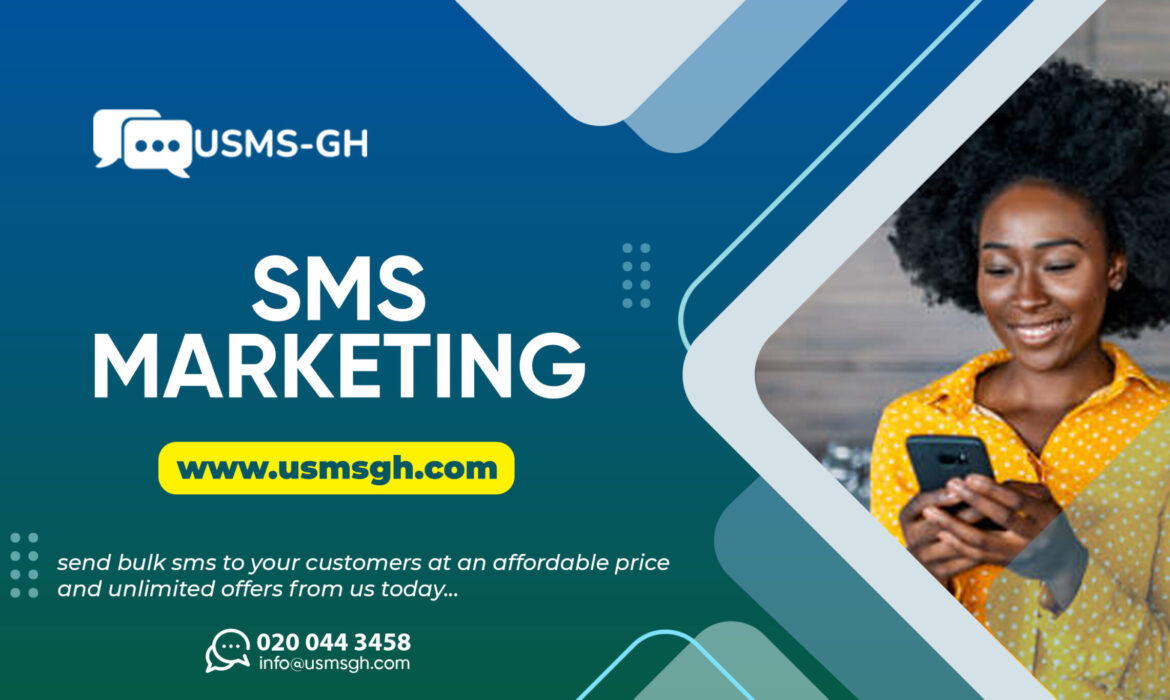 Bulk SMS
Marketing in Ghana
Bulk SMS marketing in Ghana is a form of mass communication that allows businesses to engage with their contact database via an online SMS platform. To implement bulk SMS marketing, users must pre-craft text messages containing marketing material (often a special promotion or timely offer) to send to a database of numbers.
Harness the power of one of the most used communication channels out there to date. SMS marketing can be your gateway to interacting with your audience any time of the day and anywhere in the world with campaigns that are set up easily and sent with one click. Keep your hand on the pulse of your campaigns through all stats and delivery reports in one place!.
New product promotion
Introduce your latest business and products to customers through sms marketing in the way they prefer, so that your every effort and innovation is seen by more people
Avoid customer loss
Send bulk SMS marketing message alerts to customers when they forget to pay or hesitate after adding products to their cart, to help your prospective customers reconsider their actions and avoid customer loss
Reach Customers Faster
Make your global message delivery faster and more reliable through sms marketing
Improve repurchase rate
Send bulk SMS messages and preferential messages to customers on festivals, members' birthdays and other time nodes to improve user loyalty and increase the re-payment rate
Order Status
Buying online and waiting for goods to be delivered can be a fantastic experience. As a seller, you can upgrade the buyer experience by keeping them updated on the purchases and delivery. At the same time, keep yourself updated on each new order placed.
Notify seller whenever a new order is placed.

Inform buyer the current order status / whenever order status is changed.

All Woo Commerce order statuses are supported.

SMS content can be customized for different order status.
Use Woo Commerce tags to customize message

Custom checkout field added from Woo Checkout Field Editor Pro is supported..

Using Multi-Vendor? Notify vendor whenever there's new order.

Using Multi-Vendor? Notify vendor when sub order status changed.
Guaranteed Connections Worldwide
Reach all your customers worldwide over single API and enjoy uninterrupted service
ensure the fastest delivery and highest reliability with more direct operator connections than any other messaging provider usms-gh private based carrier grade network guarantees superior performance.
Related Posts