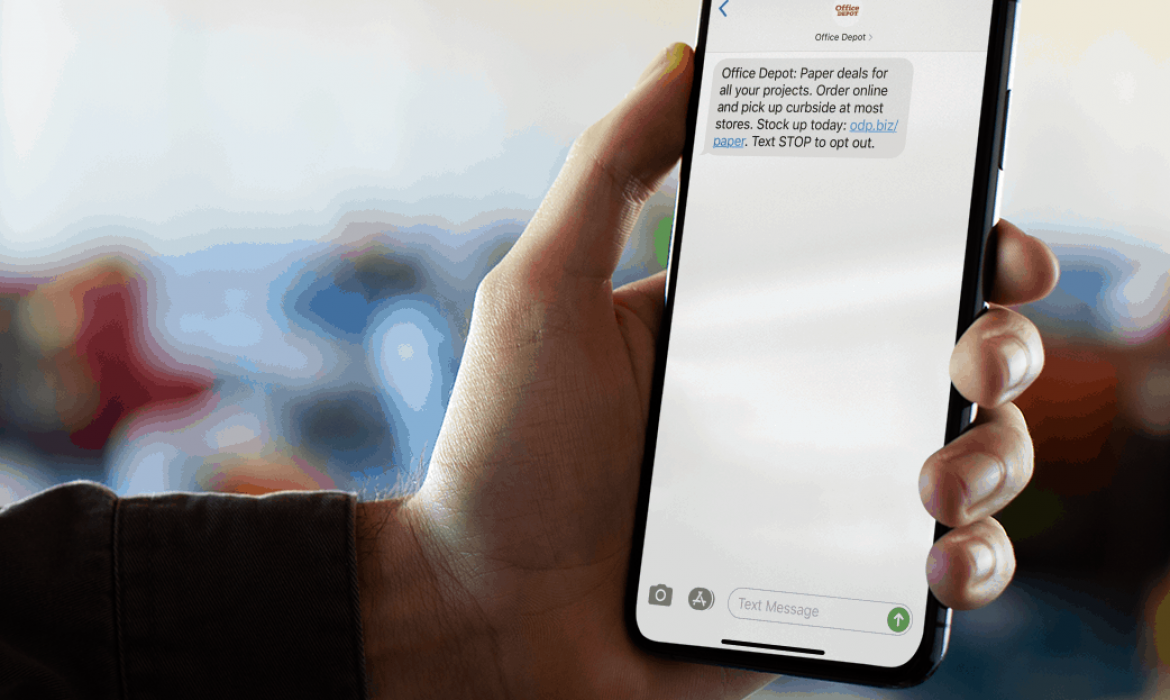 R
egardless of the size of the business, the way that marketing dollars are allocated is very important. This is especially true for small businesses that have smaller budgets and unique needs.
Every penny spent on marketing must be worth it, and small businesses especially need to ensure they're seeing a number of benefits all at once. Unfortunately, most small businesses don't have the budget or luxury to run several concurrent campaigns that cover all types of mediums. Return on investment is key.
Email marketing is an efficient way to ensure that small businesses can reach out to their customers, grow their customer base, and build their reputation.
Best of all, managing an email campaign is easier than most people imagine.
Read on to discover the top benefits of email marketing for small businesses as well as why email marketing is the right way to reach your goals.
Remember: even if the channel you're considering is all the rage right now, it might not fit your brand. Always make informed decisions that directly relate to your company. Otherwise, your message won't be delivered to its intended audience and you'll have wasted time, effort and money.
Taking small business marketing to the next level
Email marketing is used by some of the largest businesses in the world. However, email marketing isn't just for big brands with big budgets.
In fact, email marketing is one of the best marketing methods available for small businesses with strict budget considerations.
Ready to make the most of your small business marketing budget? Here are the top benefits of email marketing for small businesses.
1. Build strong customer relationships.
Your customers like to know that you're thinking about them. They want to be made aware of the latest that's happening in your business. Why wouldn't you keep them up to date, if that's what they want?
Obviously, it's nearly impossible to reach out to all of your customers by phone. Not to mention that would be a very time-consuming task. Sending mailouts is costly and wasteful.
Email is the best way to reach out with an update for your customers quickly.
The latest product launch, your next big event, and any news about your business are all great topics for regular newsletters. If a customer has opted in to receive emails from you, then you shouldn't be shy about actually sending out emails and making contact with them.
Still not convinced email marketing is one of the best ways to reach your customers?
Consider that most people check their phone to see their email updates before they even get out of bed. What if your business could be one of the first things someone thinks about tomorrow before they've rolled out of bed?
Email marketing can deliver that.
2. Develop your own unique brand.
Think about some of the most recognizable brands in the world. Some brand names have become so well known that they're synonymous with the industry they operate in.
Kleenex is a great example of this. What if your small business could have a clearly identifiable brand like that?
Email marketing is a great way to develop your brand because it gives you a direct line to the email inboxes of your customers or potential customers. Regular updates give you a great opportunity to create a unique voice, style, and image for your subscribers.
What do you want your brand to be? Create a brand guide and follow it with each and every email you send. Not only is each email an opportunity to connect with your subscribers, but it's also an opportunity to further cement your unique brand identity in their minds.
Cum et essent similique. Inani propriae menandri sed in. Pericula expetendis has no,
quo populo forensibus contentiones et, nibh error in per.

Denis Robinson

3. Become an expert with expert content.
As a small business owner, you're likely seen as a local or regional expert when it comes to your area of business. One way to further cement this identity in the minds of consumers is to continue positioning yourself as an expert through the use of content.
Email marketing doesn't have to just be about delivering coupons and sale information. In addition to emails designed to drive traffic to your business, you can use email marketing to deliver unique content that your subscribers will enjoy reading—or watching.
4. Email marketing is efficient with your time and budget.
Within a small business, there are time and budget constraints, and, in most cases, there's simply no way around this. While buying an advertisement to play during the Super Bowl would be nice, it's not an option for most small business marketing budgets.
Even targeted direct mail campaigns that deliver flyers to the mailboxes of people near you can be costly. Between designing, printing, and mailing costs, you could spend several dollars per flyer delivery. Send out flyers to a thousand people and, suddenly, you have a very expensive campaign on your hands, with no promise of results.
The time involved with shooting television commercials or recording radio ads can also eat into your bottom line. Every moment you're not focusing on your business is lost revenue or, at the very least, a lost opportunity to connect with people on a personal level.
One of the biggest benefits of email marketing for small businesses is the efficient use of time and budget.
Designing a professional email marketing campaign isn't complicated or time-consuming. Sending emails to a large number of subscribers is also very cost-effective. You get direct access to the email inboxes of potential customers, without having to pay the costs of direct mail.
5. Build credibility as a business.
One of the biggest hurdles a small business has to overcome is building credibility. Why should someone give their business to you when your name isn't as recognizable as the big box store down the road?
The reason people trust big names largely boils down to marketing. They're familiar with these names, so they allow these brands more trust.
By using email marketing, you're able to build credibility by staying in contact with your customers and keeping them up to date about your business.
The more they learn about your business, and the more they hear about your business, the more they'll trust your business.
Related Posts