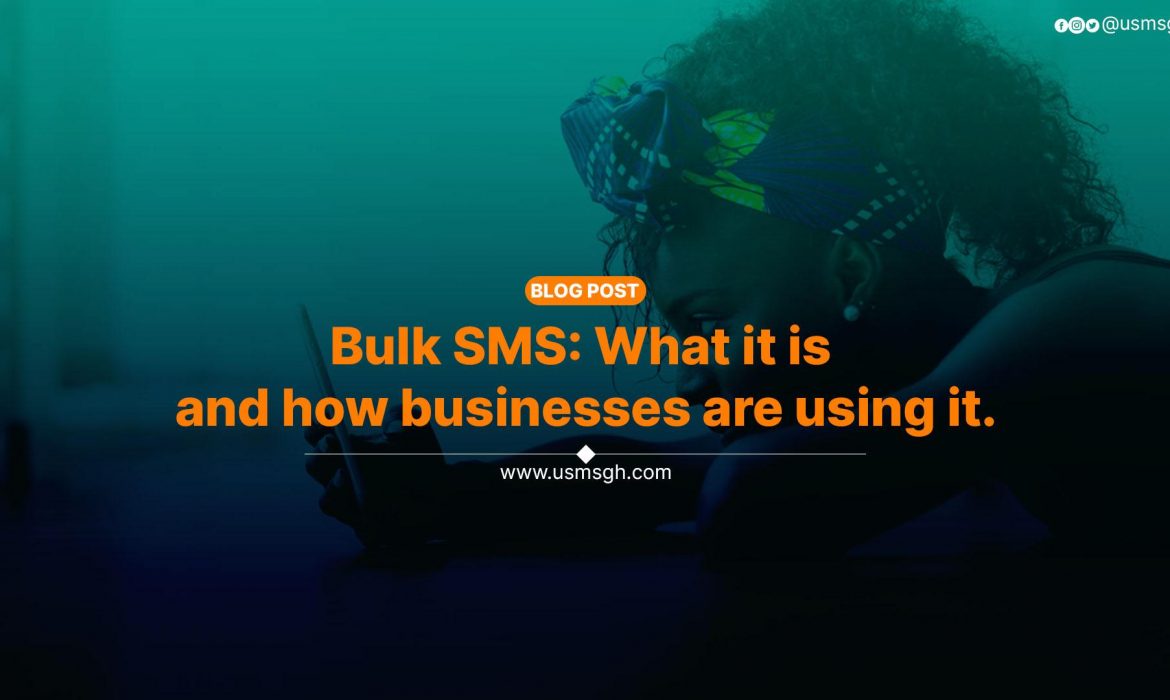 Bulk SMS is a great way to engage and interact with customers and prospects. People are more responsive to text messages and bulk SMS is a great way to get your business' message across. Whether you're alerting customers to a system update or looking to promote your latest product offering, bulk SMS ensures your message makes it to your audience and doesn't get lost among the inbox spam.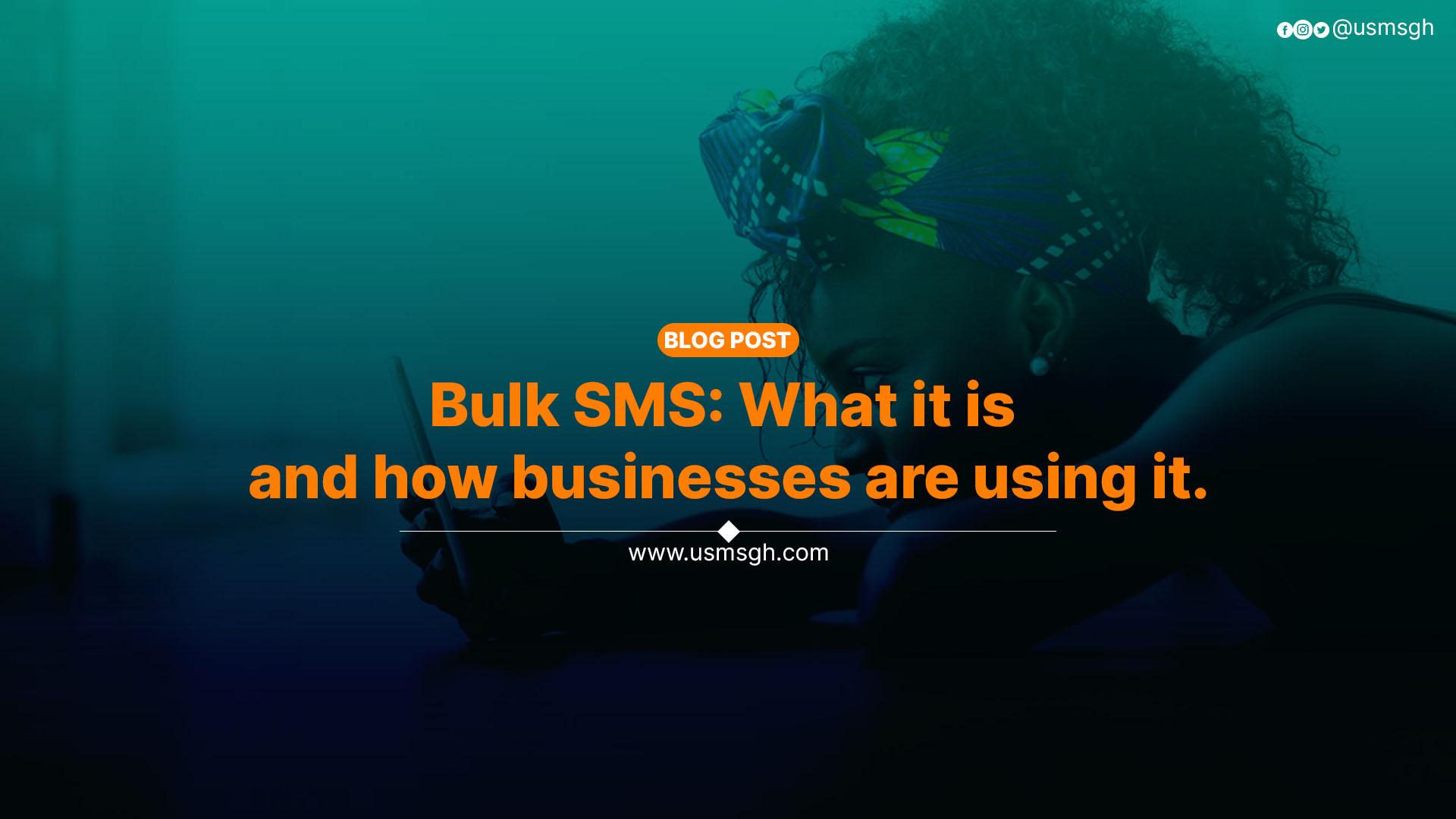 if you really want your messages to be read, bulk SMS is the way to go. And with more and more online traffic coming from mobile phones, bulk SMS can be used to drive traffic to your website or e-commerce store where consumers can take action.
What is Bulk SMS?
As the name implies, bulk SMS refers to the sending of large numbers of SMS messages to mobile phones. To send out these high volumes of text messages in a short time span, a specialty service is needed.
Businesses can use applications, software programmes or an API integration with their website to send bulk messages. These services usually interact with a network's SMS gateway to ensure messages are delivered no matter where in the world recipients are.
Even if your texts are going to 100,000 mobiles, bulk SMS messages are usually delivered within seconds of being sent.
How businesses are using bulk SMS?
Bulk SMS is used by every kind of business, from banks and e-commerce sites to traditional retailers and tech companies.
Campaigns can be used for entertainment, information or marketing purposes. Here are just some business use cases for bulk SMS:
Collecting payments
Offers, discounts and sale alerts
Coupon codes
Product news
Election vote appeals
Thank yous
Service notifications
Feedback requests
Survey links
App download links
Internal employee updates
Emergency updates
Reminders
As with email, bulk SMS campaigns can be created and put into action in a matter of minutes. The immediacy of SMS allows businesses to react quickly to situations. Retail stores can drive footfall on a slow day or clear stock before the new season arrives. While marketers can promptly react to a competitor's promotion or conduct damage control in a PR crisis.
Implementing bulk SMS for your business
The easiest way to implement bulk SMS is to use a solid and reliable tool. Here is where we come in. USMS-GH has just the tool you needed for the job- fast, reliable and affordable.
Once you've chosen your tool, you can simply open its app or web interface, sign in and type or paste your text message and branded link in. Most interfaces will show your character length and most services also offer the option to personalize your texts with the recipients first name, last name, as well as some more advanced options.
You'll also be able to choose who the sender appears as and which lists you want your messages to go to. USMS-GH has great support for users to guide you through your bulk SMS journey.