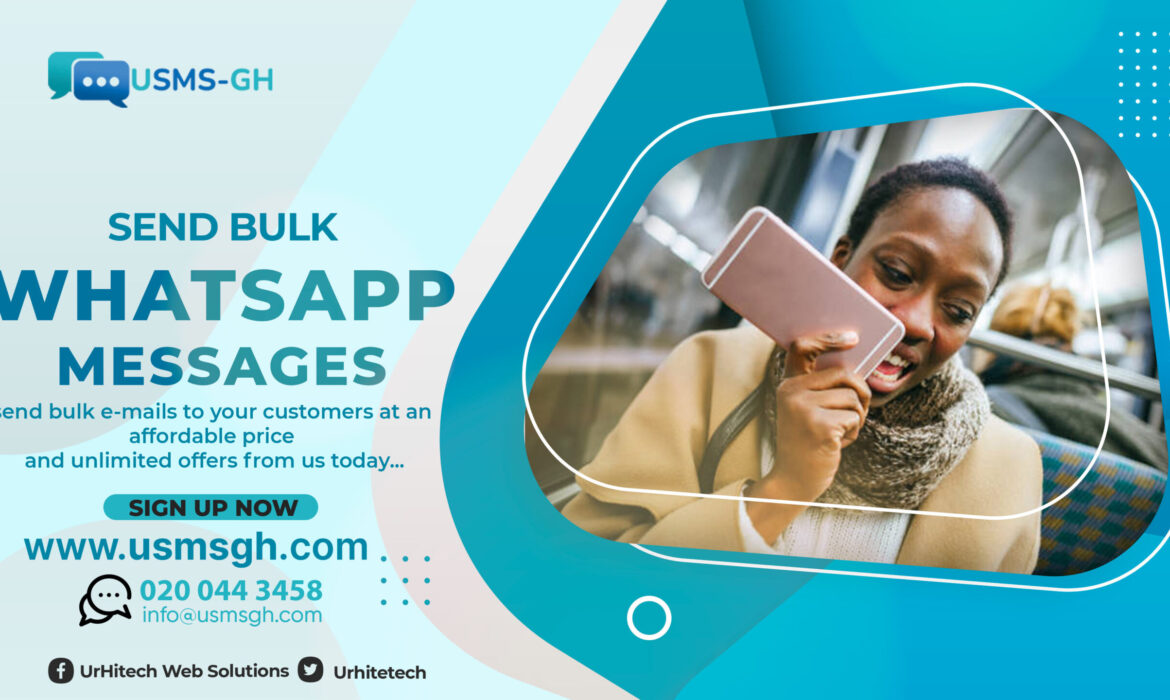 What is Bulk WhatsApp Messages?

Bulk WhatsApp Messages is a digital channel which enables mass communication allowing marketers to reach out to their customers directly to their mobile device. A text message is crafted in an SMS software and is sent out to a database of mobile numbers.
Benefits of Bulk WhatsApp Messages
Take your business to the next level by taking advantage of the benefits offered by the bulk WhatsApp message sender applications. Social media platforms are the prime medium for communication these days and to stay ahead of the competition, it is important to make use of such tools. Here are the prime benefits of using WhatsApp sender software:
Customer Engagement Customer engagement gets enhanced and improved as the application makes it possible to reach a wide base of people.
Brand Positioning You improve your customer base, which means you also improve the position of your brand in the market as now your product is more visible.
CRM Management Managing customer relations for making your brand more customer friendly is important to improving sales.
Team Building Use the platform for creating a strong team that is engaging, interactive and always coming up with new ideas.
Tracking Location Share the location of your business to let customers/clients reach the destination in a hassle-free manner. The easier it is for the customers to reach you, the better would be the business potential.
Analytics Analytics is critical to understanding whether or not a particular message has been read by a client or customer.
Send Catalog / Brochures / eBooks Bulk WhatsApp message helps send to customers details about promotional events, fliers, activities and brochures with ease.
Using unethical WhatsApp marketing tools such as bulk WhatsApp message apks can be tricky as they might result in blacklisting your number.
However, if you use any of usms-gh WhatsApp marketing software, you can reach out to your consumers with the right marketing message.