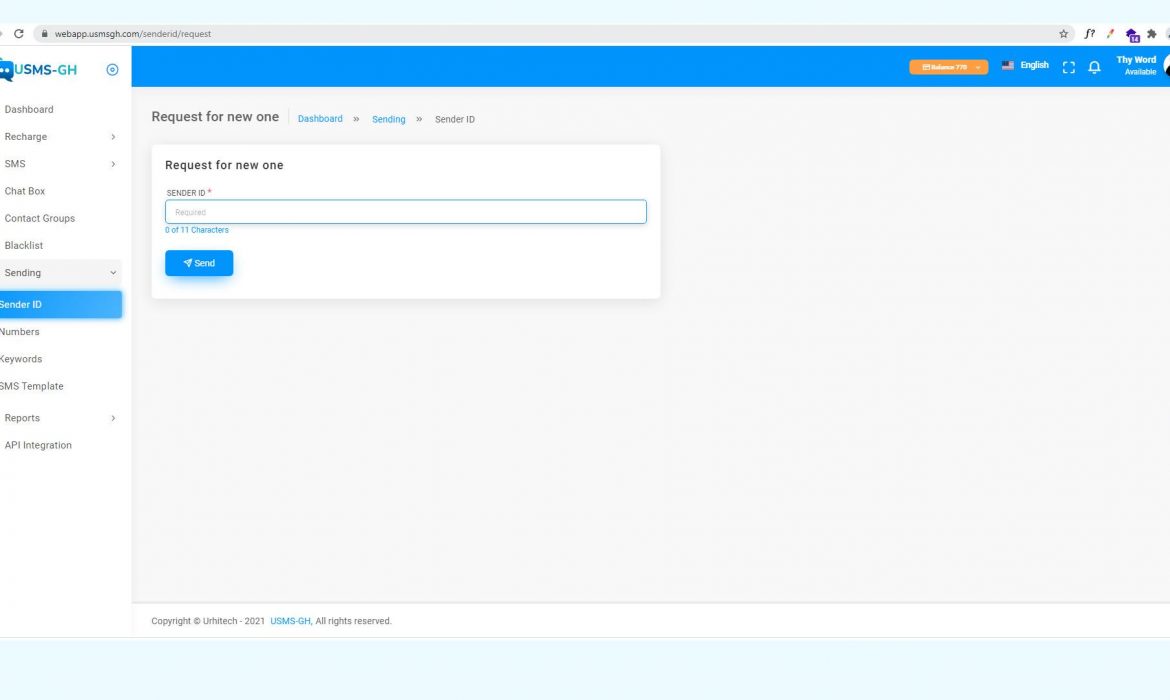 The SMS sender ID is the text display name that you see at the top of your phone's screen and is used to identify who sent the message. The SMS sender ID is simply who a text message is from. It's also known as the originator or sometimes the sent address.
USMS-GH allows you to send SMS to your customers with your business ID (which is usually 11 characters long). Sender IDs increases the probability of engagements from the recipients.
Login to the client portal of USMS-GH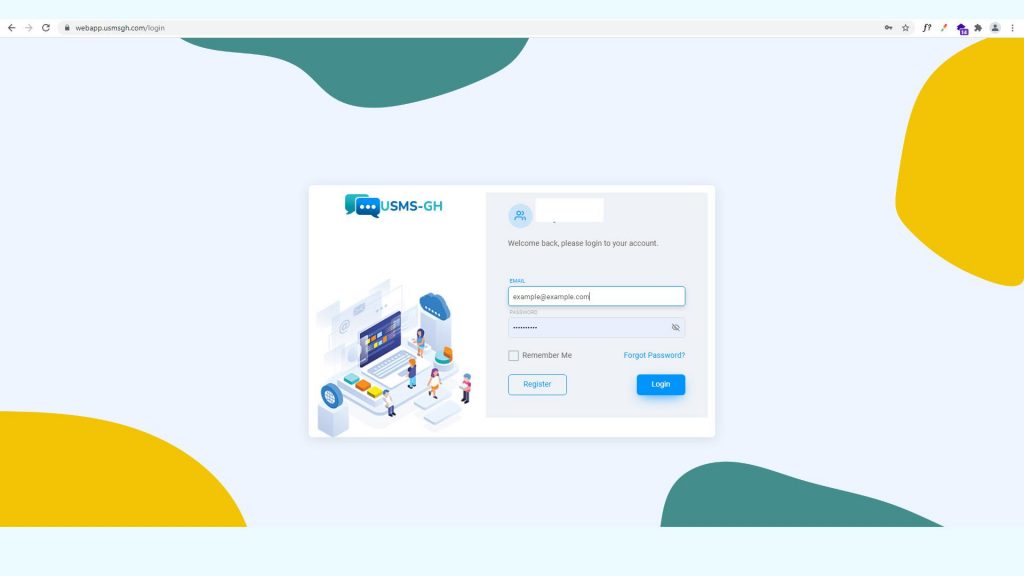 Your dashboard should appear as below;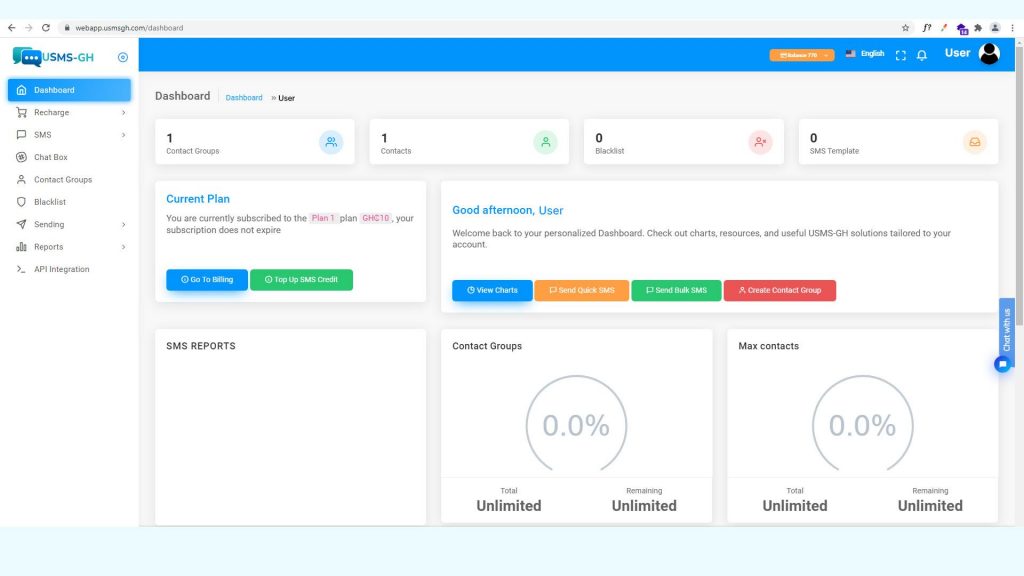 Click on the "Sending" Button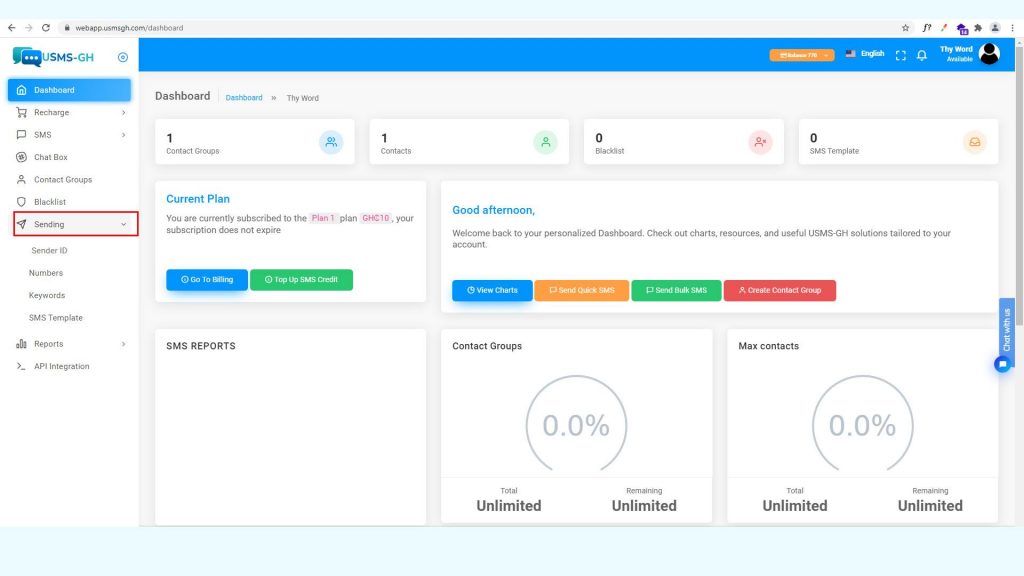 Click on "Request for New One" button.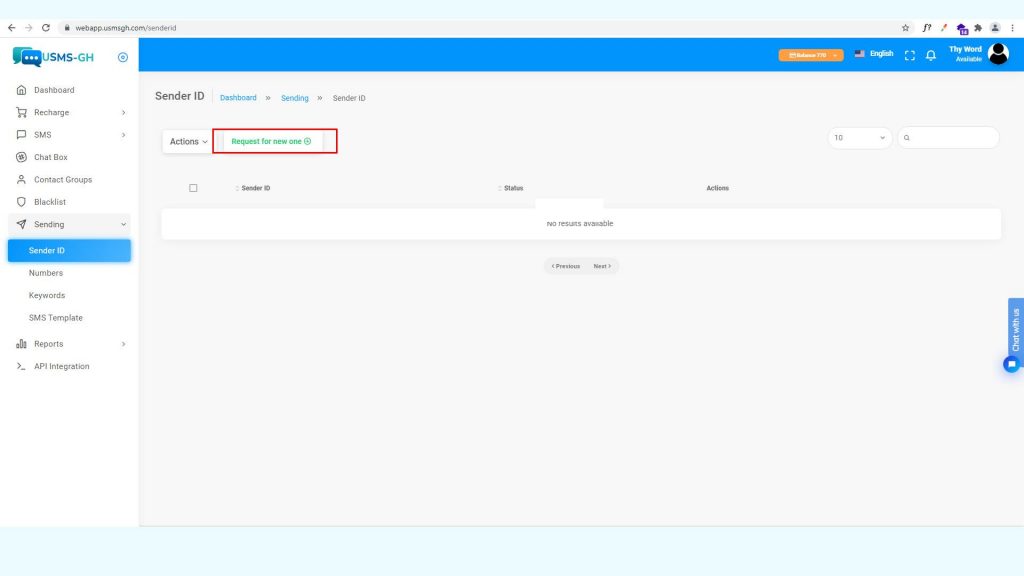 Type in your sender ID (11 characters maximum) and click n send.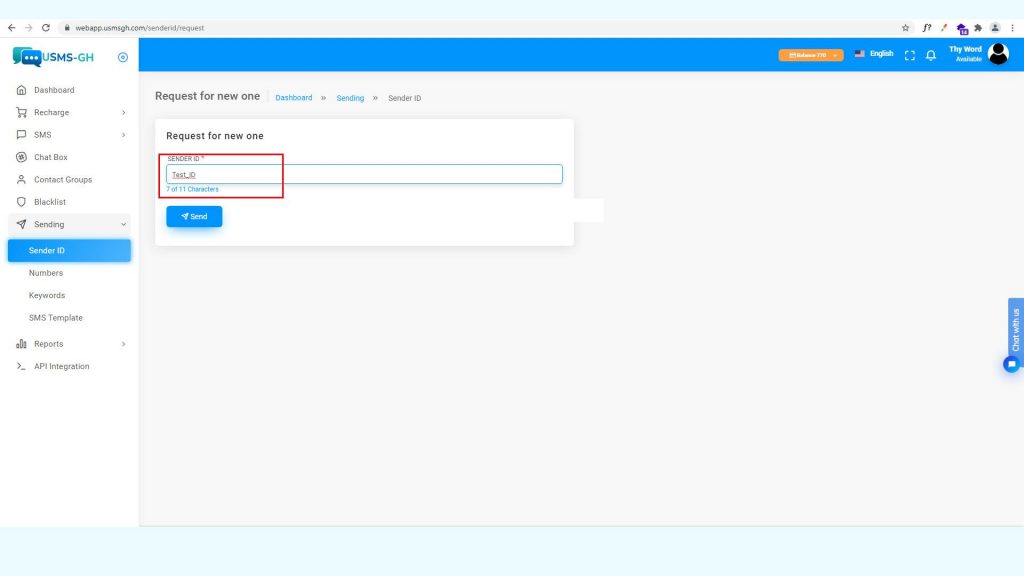 Wait for Sender ID to be approved.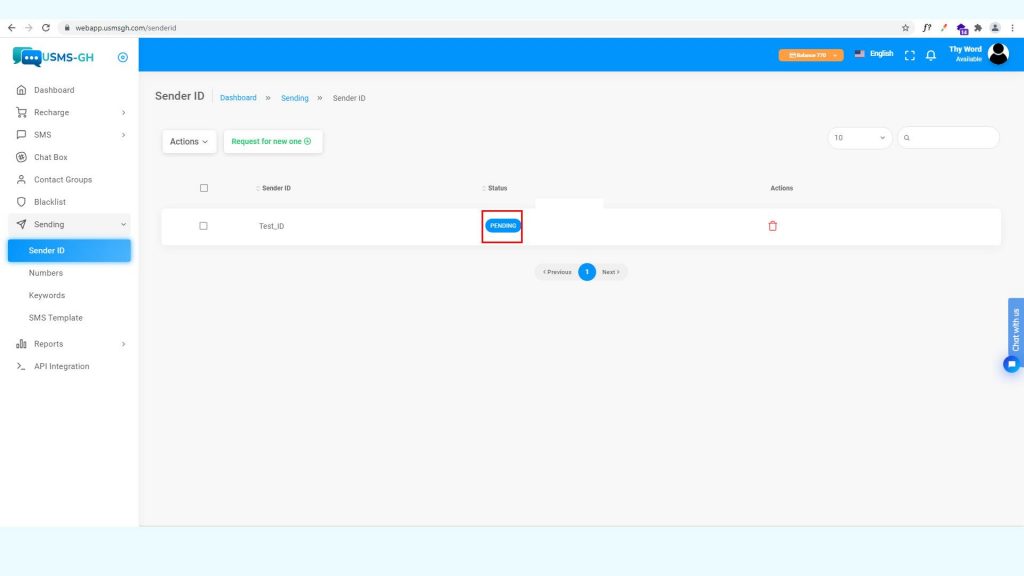 Once Sender ID is approved, you can start sending your messages.
For further support, use our live chat feature or contact us.
Related Posts